Decision-maker who is in the dark about complaint may be best person to investigate misconduct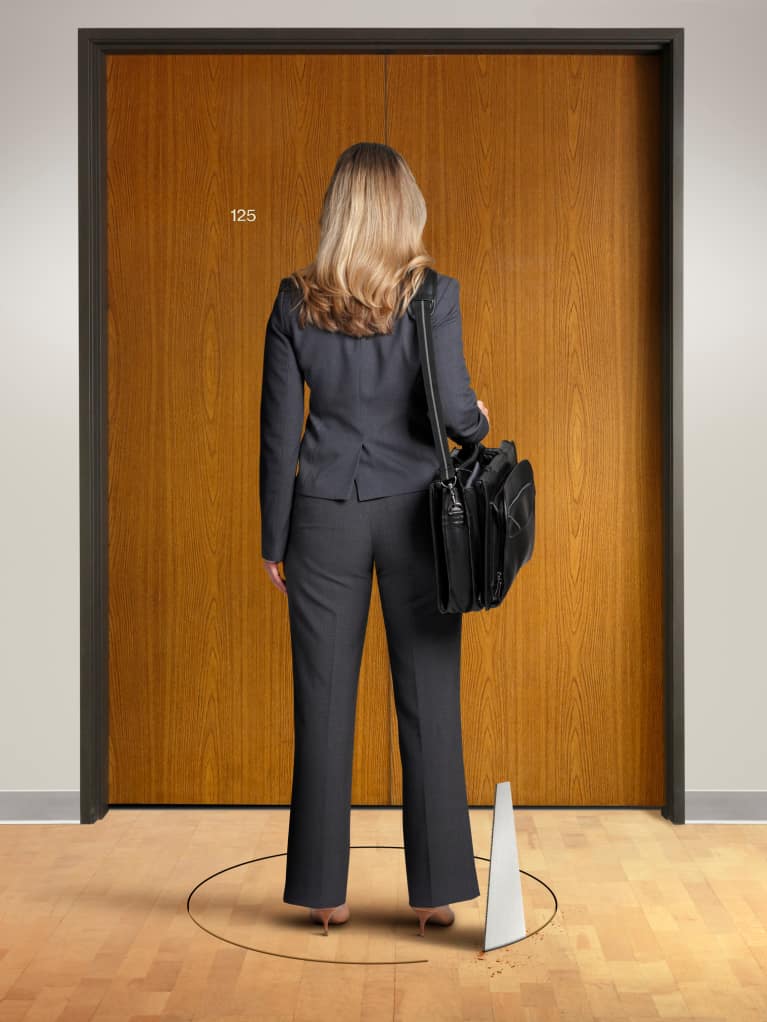 Employers often struggle with how to discipline an employee who has engaged in misconduct but who has also filed a complaint, such as a harassment or discrimination charge, without setting themselves up for a retaliation claim.
An HR professional who is unaware of the complaint could investigate the employee's performance before the manager disciplines the worker to reduce the chances of a retaliation claim, recommended Daniel Kaufman, an attorney with Michael Best & Friedrich in Chicago. "Then if discipline is imposed, the company is able to say that someone who was not aware of the claim reviewed the misconduct," he said.
Retaliation cannot be shown without establishing that the decision-maker—or someone who influenced the decision-maker—knew of any protected complaint activity, the Equal Employment Opportunity Commission (EEOC) notes in its Aug. 29, 2016, guidance on retaliation.
Disproving Retaliation
Other ways an employer can disprove retaliation, according to the EEOC in its guidance, include reliance on:
A legitimate nonretaliatory motive for discipline or termination, such as poor performance; inadequate qualifications for the sought position; qualifications, application or interview performance that were inferior to the person selected; negative job references; misconduct, such as threats, insubordination, unexcused absences, dishonesty, abusive or threatening conduct, or theft; and reduction in force.
The similar treatment of applicants or employees who did not file complaints.
The adverse action, such as a reduction in force, occurring anyway, despite the existence of a possible retaliatory motive.
Employers also can reduce their chances of being accused of retaliation if they adopt a plain-language policy prohibiting retaliation, train all of their employees to identify and stop retaliation, and document employment actions, the EEOC noted.
The agency's examples of what constitutes unlawful retaliation range beyond termination and discipline to include such actions as:
Surveillance of an employee after he alleges racial harassment.
The exclusion of an employee from weekly lunches.
Threats to report an employee's undocumented immigration status when an employer has not verified the employee's authorization to work.
HR as Investigator
Choosing the right investigator is "a judgment call," said Bill Nolan, an attorney with Barnes & Thornburg in Columbus, Ohio.
Angela Cummings, an attorney with FordHarrison in Charlotte, N.C., said her clients use many different investigation protocols. But HR investigates most misconduct because HR "is likely to be well-trained on how to conduct an investigation, including knowledge of effective Q& A styles, and has an ability to determine the scope of the investigation to ensure that it is thorough."
She also noted that an HR investigator is more likely to be seen as neutral than a supervisor or manager who works in the same department as a complaining employee who also is accused of misconduct.
"The only real downside, in my experience, to having HR conduct the investigation, is HR's often heavy workload," Cummings said. "There are times when HR managers become backlogged or are involved in bigger company initiatives and simply cannot conduct an investigation promptly, despite their desire to do so. In such cases, it may make sense to have a manager conduct the investigation, often with some support and instruction from HR."
However, when the complaining employee's manager is the alleged bad actor, that manager should not conduct the investigation, she noted.
Walking on Eggshells
"Once an employee has engaged in protected activity by making a complaint of discrimination or harassment, it is natural for managers and HR to walk on eggshells a bit in fear of retaliation claims," Cummings said. "This has been common in recent years due to the increasing number of retaliation charges and lawsuits. That said, the best course is to handle the adverse-action decision and communication the same way it is handled for employees who have not engaged in protected activity."
Managers must be trained to "pick up that phone when there is any hint of a potential HR or legal issue," Nolan said. With an employee who has filed a complaint, "The manager should be on notice that the employee has legal rights that may complicate otherwise routine disciplinary or performance issues, and [that the manager] must work with HR."
Make sure the investigator of misconduct is not someone who was named in the employee's complaint, said Robin Shea, an attorney with Constangy, Brooks, Smith & Prophete in Winston-Salem, N.C. "For example, if the HR manager was accused in the employee's complaint, it would be a good idea for her to recuse herself from the investigation," Shea stated.
"I do not recommend using an operations manager as an investigator unless there is no alternative. They are generally not trained in conducting investigations and may not be as aware of their legal obligations," Shea added. "They also generally are more focused on running their operations—not that that's a bad thing—and may be pulled in too many directions to be able to conduct a thorough investigation."
Cummings said that "HR should keep tabs on the company's overall culture. Are employees fearful of bringing complaints of retaliation or [other complaints] to HR or to their managers? If the answer is, 'yes,' the employees are more likely to use external forums, such as the EEOC or a court, to voice their concerns. Having a constructive and positive employment culture can reduce all types of employment law claims, including those for retaliation."